The international project "Europeana Collections 1914-1918" and other partner institutions have enabled the research of different types of historical sources concerning World War One. Historical sources available in this digital library are intended for those that study history, for those that teach history, but also for lifelong learners.
TEACHERS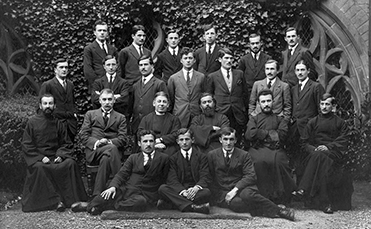 STUDENTS
The period of World War One is extensively studied in historiography and therefore there are numerous publications related to this subject. History textbooks and other teaching materials, like documentary movies and series, despite all the positive aspects that are based on the acquisition of historical knowledge, do not provide sufficient opportunities for students to develop their own research spirit, which leads to proper understanding of History. The aim of this digital library is to make historical sources available for those who study or teach about this period. Available sources in the digital library Veliki rat (The Great War) differ by importance and type, which helps students in their effort to reconstruct important events by themselves, and with a help of their teachers they can make a complete image of the Great War.

Website users will be able to get acquainted with many topics according to which stored resources are sorted. Some of the topics include: pictures from the front, propaganda, military structures, the art of war, and others. This thematic division allows users to understand various social, cultural, political and ideological conditions that prevailed in Europe at that time, considering the fact that the sources come from different countries. Thematic approach, on the other hand, enables the exploration of individual topics, depending on one's interest.